To create magic mushrooms chocolates, you'll need the following:
The chocolate of your choice (or ingredients listed below if you want to make from scratch)
A large glass bowl
A cook saucepan
A grinder
Chocolate moulds
Fridge or cool storage area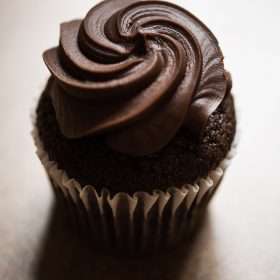 People often recreate mushroom chocolates with other rich constituents. The dried mushrooms can be mixed with cocoa powder, sugar, unsalted butter, a pinch of salt, and whole milk to create a tasty shroom trip if you want to make your chocolate from scratch. It would be best if you gave the shroom chocolates ample time to cool down in the refrigerator. This will help to master the art of making chocolates in the comfort of your own home.
Making The Shroom Chocolates
For those searching to make their chocolate edibles, this recipe is a simple way to create chocolate shrooms with minimal effort easily. Take into account how many pieces of chocolate you want to make, and make sure to adjust your shroom dosage accordingly.
Ingredients: 
Dried shrooms
Chocolate bars of your choice
Cooking pan
Mixing bowl
Spatula
Moulding tray
Grinder for the shrooms
Step-by-step instructions:
Grind the dried mushrooms into a fine powder. Add the chocolate bar to the bowl and prepare the saucepan, filled with water to melt the chocolate into a dark, rich sauce. All you have to do is place the chocolate in a bowl on top of the boiling water in the saucepan.
You can also heat the chocolate bowl in the microwave for a few seconds to melt it. However, be mindful that your chocolate doesn't become burnt.
Cool the melted chocolate slightly, and then add chopped mushroom to it. Mix it well so that the mushroom and chocolate are well combined in the mixture.
Pour the mixture into the mould and allow for it to cool down before consuming thoroughly.
you can store the chocolates for a couple of days as long as they are kept cool and in an airtight container. [2]
Magic Mushroom Hot Chocolate
A fun alternative to the traditional chocolate edibles is making hot chocolate with shrooms. It's a sweet variation of having shrooms in tea.
Ingredients:
-Magic mushrooms
-2 ¼ cocoa powder
-1 tablespoon chocolate
-1 cup of whole milk
-Utensils as mentioned above.
Grind the dried mushrooms into a fine powder. Add the shroom powder into a bowl with the cocoa powder until everything is evenly combined. Store the dry components in an airtight container to use later.
Next, heat a cup of milk in the microwave or on the stove, then add the chocolate mushroom powder to the milk and stir it well. 2 tablespoons of this powder will provide just the right amount of chocolate flavour to the milk.
It's essential to let the chocolate drink rest for five minutes before drinking. This will help the mushroom to combine well in the warm milk.
Be aware that liquid forms of magic mushrooms can often increase the time it takes for a trip to come on, so make sure you are well prepared and somewhere comfortable to enjoy the effects.[3]
It's best to drink this straight away, and it isn't generally a good idea to store it away for later. It's best served hot on a cold day, but if you want a cold variation, you can wait for the milk to cool down before consuming it.
The Best Magic Mushroom Chocolate
Magic mushroom chocolates are a treat for your taste buds. However, you need to be conscious of the precise quantity of every ingredient. It's the perfect way to enjoy discreetly and makes transporting them to your desired location easy. Magic mushrooms have a strong taste but combined with milk, sugar, and cocoa elements, they can make a great dessert.