When you buy magic mushrooms in Gatineau, QC, only look to The Fun Guys for the best.
High-quality shrooms directly to your Quebec mailbox.
Dried Mushrooms, Microdose Capsules & Tinctures, Chocolates, Nootropics, Teas, Jellies & More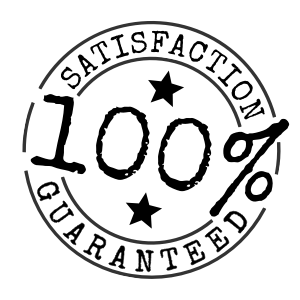 Quality Assured!
With many satisfied customers from Gatineau, we have the products you want , and the quality you crave. Whether microdose capsules, or mushroom caps – you'll be happy!
Shrooms Gatineau
Templeton, Buckingham, Masson, Breckenridge, Chelsea & More
Quebec is Canada's largest province and the only predominantly French-speaking province population. It's a hotbed for shrooms activity, home to nine species of psychedelic mushrooms. Don't have time to forage? Order shrooms online from The Fun Guys; view our homepage to start.
Quebec has many stunning national and provincial parks like Mont Orford national park and vibrant cities; it's a beautiful place to experience magic mushrooms and explore Canada's second-most populous province with fantastic sites like the Montmorency Falls and Laurentian Mountains.
Where to Buy Shrooms in Gatineau
Order shrooms online in Gatineau from The Fun Guys. While it is possible to hunt for the nine species in Quebec naturally, this can take time, require great techniques, and sometimes be unsuccessful. Additionally, it can be risky if you pick the wrong type of mushroom.
The safest and fastest way to buy the drug is to use an online dispensary in Canada, sending the magic mushrooms to order straight to your door. It's effortless to buy magic mushrooms in Gatineau.
Is There Same-Day Magic Mushroom Delivery in Gatineau?
You could find same-day shrooms delivery in Gatineau and Quebec, but we cannot comment on that. We offer delivery within a few days to Quebec's cities, including Gatineau. Some mushroom dispensaries may also be available in Gatineau; if not, you can find mushroom delivery Montreal, QC.
We provide many order options, and you can be relaxed knowing that the shrooms have been cultivated adequately. If you want psychedelics like psilocybin, visit our store and order today.
If you're across the River, find shroomies in Ottawa, or if you're up for it, head up and purchase magic mushrooms in Montreal and go on an adventure.
Remember that the prices are in Canadian dollars and not United States dollars. Here is a quick breakdown of the magic mushroom products in Gatineau, Quebec.
---
Dried magic mushrooms
The average cost of whole dried mushrooms in Gatineau, QC, is $7-$12 for one gram. Therefore, an eighth of dried mushrooms can cost as little as $20 or as high as $40.
The type and strain will influence the price difference, which implies the most potent species will always be more expensive due to the high levels of the active compounds. Strains like the Tidal Wave mushroom, Golden Teachers and Penis Envy magic mushrooms are more common and slightly lower priced.
You can expect to buy the whole dried mushrooms for a massive dose of an ounce for $200 or as high as $350. The average price for an ounce is usually between $200-$250.
Dried shrooms can be incredibly potent, lasting up to six hours, depending on your dose.
---
Microdose Magic Mushrooms
These small amounts of magic microdose mushrooms weighed in milligrams (mg). Micro-dose capsules can cost $80 for a bottle of 30 pills in Gatineau, Quebec. Scooby Snacks mushroom capsules are incredibly famous for their relaxing effects.
However, the price can be higher than the dried shrooms since the amount of mushroom in each edible may vary from seller to seller. Our microdose options are value-priced, such as the Penis Envy microdose or Shroomcuts Psilocybin with Ashwagandha.
The Fun Guys, for example, give you a discount that can save you 20% of the cost of the magic mushrooms. Feel free to use the discount code TFG on your next purchase to save a few bucks on major products. If it's just you, order a bottle to experience microdosing effects.
---
Shrooms Edibles Gatineau
Magic mushroom edibles are one of the most popular types of this psychedelic drug. It's not a significant innovation, but they do provide a tasty alternative to get a psychedelic trip. These are just a tool to carry the psilocybin inconspicuously while being delicious.
One of the most delicious ways to eat shrooms is Psilocybin chocolate shrooms, and if you're not into chocolate, the magic mushroom gummies are just as great and potent!
---
Cost of Shrooms in Gatineau
Prices of psychedelics will vary from country to country and city to city. Magic mushroom prices will also vary depending on the product you purchase and the amount.
For example, 30 pills can cost as low as $80, whereas some whole-dried mushrooms can be as expensive as $450 per ounce.
Moreover, focus on the psychedelic dosage you want to use since an excessive amount can be dangerous and tempting to use all at once.
Taking Magic Mushrooms in Gatineau, Quebec
If you're looking for things to do in Gatineau, Quebec, while on shrooms, there are plenty of options. The Canadian Museum of History stands out as one of the city's star attractions and explores the history and cultural diversity of the country.
Another popular option is Gatineau Park, one of Canada's largest outdoor playgrounds, with activities available throughout the year, such as skiing, snowshoeing, hiking, and swimming.
For those interested in gaming, the Casino du Lac-Leamy features over 65 tables, 1,800 slot machines, an amphitheatre, restaurants, and bars. Foodies will appreciate the city's excellent restaurants and bars, serving delicious French cuisine and craft beer, wine, or cocktails.
Other attractions include Vintage Wings of Canada, where classic aircraft are on display, and the Leamy Lake beach, open from June to September for swimming and sunbathing. With so many options to choose from, visitors to Gatineau will have no shortage of things to do and see.
Are Shrooms Legal in Quebec?
Magic mushrooms are illegal in Quebec (like all parts of North America), as they are classified as Schedule III drugs under Canada's Controlled Drugs and Substances Act.
This means possessing magic mushrooms in Canada is illegal unless approved for a trial or use in medical settings or research-based projects. [1]
Some clinical tests and trials have been approved for health benefits by Health Canada. Numinous and Mindspace are some of the organizations that are leading the change in shroom law worldwide.
It isn't illegal to buy spore kits, though. These allow users to grow their magic mushrooms from scratch while avoiding legal trouble.
Shrooms That Grow in Quebec
The province of Quebec is home to several shrooms found in different habitats.
Shrooms that grow near Gatineau include:
Gymnopilus luteus –Also known as the 'Yellow Gymnopilus' due to its bright yellow colour. Gymnopilus luteus grows on dead hardwood trees from June to November.
Gymnopilus speciosissimus – This magic mushroom species grows in August and September on decomposed hardwood.
Gymnopilus viridans – The Gymnopilus viridans is a rare magic mushroom growing on coniferous wood.
Panaeolus cinctulus – These shrooms are commonly known as 'banded mottlegill' and 'weed Panaeolus.' The best time to search for Panaeolus cinctulus is after rain, in the spring-fall seasons. It is usually found in compost piles, fertilized lawns, and occasionally on horse dung.
Panaeolus olivaceus – This small brown shroom grows in rich grassy areas, usually from late summer through December. It is popularly found across North and South America.
Pholiotina cyanopus – Pholiotina cyanopus is found in North America, Europe, and Asia. It grows in fields, lawns, and grassy areas but is uncommon.
Psilocybe aztecorum – The best time to look for Psilocybe aztecorum is from August to November. This type of magic mushroom is commonly found in woodlands, so keep an eye out for decaying dead wood, leaves, sticks, and debris.
Psilocybe caerulipes – This rare type of psilocybin mushroom is often nicknamed 'blue-foot.' It likes to grow in deciduous forests, especially on decaying hardwood, plant matter, and debris. The best time of the year to look for these shrooms is from late May – December.
Psilocybe semilanceata – A very popular type of magic mushroom, Psilocybe semilanceata is also commonly known as the 'liberty cap.' It grows in grasslands, such as meadows, pastures, and lawns. It grows in seven different parts of Canada, including Quebec.
The province of Quebec is a fantastic place to enjoy shroom products responsibly. So the next time you're in the area, check out some of the sights mentioned above, which will give your shroom trip the boost it needs.
Get a free sample of magic mushrooms in Gatineau
You can easily find online dispensaries with free sample promotions that will send you a specific amount of shrooms with no hidden fees, shipping costs, or purchases required. For example, the Fun Guys currently have a micro-dose sample giveaway for a limited time.
The micro-dose has many benefits that help you deal with mental health conditions like depression and obsessive-compulsive disorder.
It also helps beat destructive habits like alcohol addiction, cocaine addiction, cluster headaches, or other end-of-life psychological distress.
Step 1: Get free products sample through our Twitter page
Visit The Fun Guys on Twitter and follow our Page.
Like, comment, and tag three friends to three tweets, followed by retweeting those three tweets. You can choose to take an extra step to write a review on our Twitter page; the review will earn you an additional 2nd sample for free too.
Proceed to send a screenshot of the above actions to [email protected].
Please register on our site at thefunguys.com to have an address to send your free micro-dose.
Step 2: Get free products sample through our Instagram page
Visit The Fun Guys on Instagram and follow our Page.
Like, comment, and tag three friends on three of our Instagram posts
Use the #thefunguys in the comment section while sharing with your friends.
Proceed to send a screenshot of the above actions to

[email protected]

.
After sending it to our email address, please register on our website at thefunguys.com to have an address to send you the free micro-dose sample.