When you buy magic mushrooms in Edmonton, AB, only look to The Fun Guys for the best.
High-quality shrooms directly to your Edmonton mailbox.
Fast Processing and Express Shipping to Edmonton
Huge Selection of Products for Everyone's Preferences
Unmatched Quality and Value in Canada
Use 'TFG' for 20% off your order*
Dried Mushrooms, Microdose Capsules, DMT, Gummies, Chocolates, Nootropics, Teas, & More.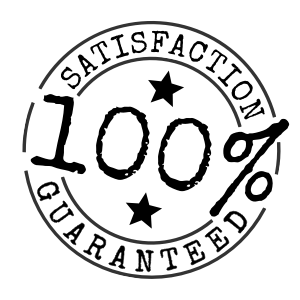 Quality Assured!
With many satisfied customers from Alberta, we have the products you want , and the quality you crave. Whether microdose capsules, or mushroom caps – you'll be happy!
If you're a native of Alberta or just passing through the region and want to find some psilocybin mushrooms in Edmonton, you're in for some luck.
So, is it legal to take shrooms in Alberta, and how can you buy some? Read on for more information.
Skip the article and buy magic mushrooms online, for sale from The FunGuys dispensary—free express shipping on orders over $200. We always have exclusive deals and high-quality products you can trust. Our online dispensary ships across Canada.
Want to forage? Alberta is home to five unique species of magic mushrooms, including the well-known Banded Mottlegill; they grow across the province, mainly in forestland and pastures with animal dung.
Where to Buy Shrooms Online in Edmonton?
If you're searching for somewhere to buy shrooms Edmonton, the best bet is buying online from a mushroom dispensary. An online mushroom dispensary Edmonton has offers far more regarding different species on their website. Using these companies can also be safer than going out and picking your own, as it eliminates the possibility of choosing a poisonous mushroom by mistake.
An online shroom dispensary will also have many more forms, such as micro-dosing options and edibles, which can be hard to create at home. In addition, discreet packaging is usually guaranteed so you can order from home with peace of mind. We also carry DMT and cannabis at our online dispensary – get more with your Edmonton magic mushrooms.
Can I get Same-Day Shroom Delivery in Edmonton?
While we are unsure if you can get same-day magic mushroom delivery in Edmonton, we can get it to you in 2 to 3 days when you order shrooms online. When looking for magic mushroom delivery near me Edmonton, The Fun Guys is your go-to.
The FunGuys has the perfect treatment for you; our company is based in and lets you buy Vancouver magic mushrooms that can ship quickly to Edmonton or even shrooms Calgary for sale. Lastly, the magic mushrooms Toronto has are unbeatable and easy to find at local shops.
Can I Buy Magic Mushrooms Online Legally in Canada?
There is minimal risk when buying shrooms online. You can visit many great places in this country and try magic mushroom stores safely. Neighbouring BC has places to order shrooms online in Victoria; then, on the other side, we have Saskatchewan mushrooms as well.
If you're ever on your way to Hudson's Bay, you could probably buy shrooms Manitoba before you head out.
---
Dried Magic Mushrooms
People don't always take dried magic mushrooms because they like to chew them for their delicious taste. That's what you get with shroomies, though, and when you chew them nicely before swallowing, you've provided some nice surface area for the psilocybin to react and bring you a great psychedelic trip.
Our best picks include the Golden Teacher, Yeti Cubensis, not a highly potent strain, so you should expect a mild experience that will most likely not give you a highly spiritual experience. It will, however, get you well-balanced high and give you colourful visuals.
Another is the Blue Meanie, or any craft variant of Penis Envy.
Another great strain on our menu when people buy magic mushrooms in Edmonton is the Lizard King mushroom. This type of dried mushroom will cost you between $40 and $99, depending on your desired amount.
---
Shroom Edibles Edmonton
You can buy shroom edibles easily from our menu. Shroom edibles are convenient and come in jellies, chocolates, caramel, and tea bags. The Fun Guys has the perfect range of options that cover all edible psilocybin products. Our mushroom tea option includes Ethos – a 50 HP Healing Potion tea bag only costs $18. One bag contains 750 mg of psilocybin mushrooms.
When you buy psychedelic mushroom products in Canada, these are essential to consider; they are easy to ingest and taste delicious (unlike magic mushroom caps and stems), especially the magic mushroom gummy options.
Most shroom edibles are made with Golden Teachers as they are easy to grow and are one of the most popular strains in Canada.
---
Microdose Magic Mushroom Dispensary
We often see microdosing coming up when you buy magic mushrooms in Edmonton. They are an excellent way to get the positive effects with a simple dose of psilocybin without a shroom trip or psychedelic effects.
With small doses of psilocybin, people use microdoses as often as is safe to get a mild high that relaxes and sets them in the mood for a stress-free day. Micro-dosing is the best option for a more controllable magic mushroom experience. Some common choices are the Blue Meanie microdose capsules or the Penis Envy microdose.
---
Are Shrooms Legal in Alberta?
Are magic mushrooms legal in Canada? It is still very much illegal, though; while those caught possessing magic shrooms or the drug psilocybin can technically face a hefty fine of $1000, it's not likely to happen. So magic mushrooms Medicine Hat and Banff mushroom dispensary locations might be okay.
As magic mushrooms are illegal in Canada, the rules apply to Alberta and Edmonton, too. Under Canada's Controlled Drugs and Substances Act, it is prohibited to grow, sell or consume shrooms; however, a clause, Section 56, allows the health minister to make exceptions. These exceptions tend to be in cases of medical use or for scientific purposes.[1]
It's worth noting that spore kits are legal to buy and grow, so this may be a better option for those seeking a legal way instead of purchasing magic mushrooms in Alberta online.
The law tends to lean more towards finding and prosecuting large organizations which grow and sell shrooms, while the individual consumption of the hallucinogens isn't as highly prioritized.
Why Are Psilocybin Mushrooms Gaining Popularity for Mental Health Disorders?
Psilocybin mushrooms are often known for their psychedelic effects, but they are gaining public interest for their potential therapeutic and mental health benefits. Health Canada has provided an exception for a qualified professional to gain access and treat patients through their special access program.
With the big push for psychedelics and cognitive effects, it's no wonder there is increasing interest in other countries regarding psychedelic mushrooms.
Some of the benefits that have been shown in clinical trials are;
Support for mental health conditions
Additional treatment options vs. pharmaceuticals
Assistance in coping with post-traumatic stress disorder and anxiety
Aid in Treatment-resistant depression
Health Canada is not ignoring the benefits of psilocybin mushrooms in a clinical setting, especially for mental wellness benefits. Moreover, at least one Edmonton psychiatrist has been approved for the special access program.
Magic mushroom clinical trials have shown promising results, along with research and evidence that links psychedelics therapy to a wide range of medical and potential therapeutic uses, notably for the drug psilocybin.
Unfortunately, no approved therapeutic products are available from a magic mushroom online dispensary.
What to do on Shrooms in Edmonton, Alberta
Known as Canada's Festival City, Edmonton is the provincial capital of AB and the 2nd most populous city in the province. A city filled with culture and history, it's a great place to access psilocybin mushroom services from an online dispensary and shop at the West Edmonton Mall. In addition, there are many recreational activities to discover here.
While in Edmonton, you can visit various historical and landmark centers such as the Kerry Wood Nature Centre, Legislative Assembly, Government House, Giant Aluminium Baseball Bat, Talus Dome, Walterdale Bridge, and Father Lacombe Chapel. Each place has a fascinating story and atmosphere to enhance your shroom experience.
Sports lovers are big fans of Edmonton because they have many of Canada's finest teams in various sports; there is always something to watch at the Alberta Sports Hall. You can watch Edmonton Oilers, FC Edmonton, Edmonton Elks, Edmonton Trappers and other elite sports teams any day.
You can always enjoy these significant events with your favourite shroom products, such as Golden Teacher, penis envy, Malabar, Lizard King, albino strains, and Blue Meanies.
Whether you're interested in visiting the famous Rocky Mountains (a UNESCO World Heritage Site), Royal Alberta Museum or enjoying nature in one of the many city parks close by hot springs, there's something for everyone to experience while they want their shroom trip.
Head to Jasper for hot springs once you're done at the West Edmonton Mall.
Suppose you're looking for natural psilocybin mushroom patches. In that case, forested wetlands are the best place to search for shrooms, but ensure you identify them and check they're not poisonous before consuming them.
Natural Magic Mushrooms in Alberta
When searching for magic mushrooms in Edmonton, you may be able to locate some in piles of horse or cow dung, in addition to forest wetlands.
Here are some of the species of magic mushrooms found in this province [3]:
Conocybe kuehneriana – Found in grass and mulch, this type of shroom can be identified by the velvet fibres and yellow/brown appearance.
Gymnopilus luteofolius – Also known as the 'Yellow-Gilled Gymnopilus,' this mushroom has a rusty orange spore print and grows on dead hardwoods and conifers.
Gymnopilus sp. –These psychedelic mushrooms change colour as they mature, starting a bright yellow/orange and turning brown as they age. They tend to grow on hardwood logs and conifers.
Panaeolus cinctulus – Also known as the 'Banded Mottlegill,' this type of psilocybin mushroom is commonly known for its hallucinogenic properties. They can be found growing on compost piles.
Panaeolus sp. – These tend to be identified by their spotted gills, usually black or grey. Thirteen of these shrooms have been determined to be hallucinogens.
If you plan on hunting for your shrooms, compare them carefully to ensure they are safe for consumption. Ordering from a dispensary is an excellent option for those with little experience identifying shrooms.
Try The Fun Guys magic mushroom online dispensary when you need shrooms in Edmonton.
References:
[2]
https://www.shroomery.org/8461/Which-psilocybin-mushrooms-grow-wild-in-my-area