When you buy magic mushrooms in Winnipeg, MB, only look to The Fun Guys for the best.
High-quality shrooms directly to your Manitoba mailbox.
Fast Processing and Express Shipping to Winnipeg
Huge Selection of Products for all Preferences
Unmatched Quality and Value in Canada
Use 'TFG' for 20% off your order*
Dried Mushrooms, Microdose Capsules, DMT, Gummies, Chocolates, Nootropics, Teas, & More.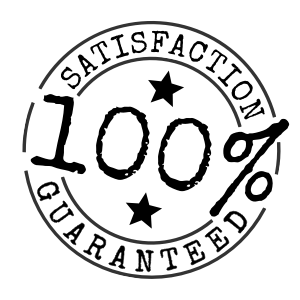 Quality Assured!
With many satisfied customers from MB, we have the products you want , and the quality you crave. Whether microdose capsules, or mushroom caps – you'll be happy!
Shrooms Winnipeg & Manitoba
Brandon, Steinbach, Winkler, Portage La Prairie, Thompson, Selkirk, Morden & More
Also known as one of the three Canadian Prairie provinces, Manitoba is home to abundant, beautiful natural landscapes – the perfect place to buy shrooms in Winnipeg.
It's the ideal province to have a magic mushroom trip, as you can get in touch with nature and enjoy one of the many lakes, parks, or festivals throughout the year.
Alternatively, plan to come for the Northern lights and enjoy your shroom trip under the vibrant colours of the sky.
Whether a local or a tourist to the province, magic mushrooms can show you the province in a new light; unfortunately, there aren't many options in Manitoba, but that's where The Fun Guys dispensary can help – we provide a place to shop magic mushroom delivery online in Canada.
Where to Buy Magic Mushrooms in Manitoba
If you want to buy magic mushrooms in Winnipeg or Manitoba, there are a few options available;
Choose an online magic mushroom dispensary like ours.
You can forage for shrooms found in Manitoba.
You can buy Spore kits in some shops across Canada; however, using an online dispensary is the easiest way to find psilocybin mushrooms.
Dispensaries use discreet packaging and offer fast delivery, depending on your location. In addition to these benefits, you can buy magic mushrooms online and browse through many more options when you order magic mushrooms Ontario than you would have available to pick fresh.
Are There Any Magic Mushroom Dispensaries in Winnipeg?
One Winnipeg dispensary, Magic Mush, opened in Osborne Village on Osborne Street. As you can imagine, the community interest skyrocketed, and the police became aware, closing the store.
It's the same story in Toronto and Vancouver, so buying magic mushrooms online in Canada is best, or you could try a psilocybin store Montreal.
Using a shroom dispensary is also a great way to try new products, such as micro-dosing and edibles like chocolate or mushroom tea. In addition, this saves a lot of time, as when you grow from a spore kit, it can take up to two months if done correctly.
---
Dried Shrooms
Buying dried shrooms in Winnipeg is easy with our online service. Dried magic mushrooms are the most common form of psilocybin products available on the market with the most variety.
Now, with online dispensaries, if you buy magic mushrooms, Saskatchewan, the price will be the same as Victoria magic mushrooms or Edmonton shrooms dispensaries.
Top strains of dried magic mushrooms include Jedi Mind F*ck shrooms or Alacabenzi magic mushrooms. There are many Psilocybe cubensis mushroom strains available in our shop and you can buy DMT Vape Pens.
---
Magic Mushroom Edibles Winnipeg
Magic mushroom edibles are available in primarily chocolate and gummies, but new products are being created constantly. These edibles are infused with either Psilocybin extract or ground magic mushrooms. The psilocybin mushroom gummies we have are incredibly high quality and taste delicious with even dosing.
Our magic shroom chocolate bars are some of the tastiest chocolate you've ever had.
---
Microdose Mushrooms Dispensary
Microdose mushrooms are a new advent in the psychedelics world, which is not what you'd think. This is a low dose of psilocybin that won't cause any psychedelic effects. Microdosing psilocybin has likely become popular without you even knowing it.
Our options include specialized blends like microdose for women or strain-specific capsules like Alacabenzi microdose or B+ cubensis capsules.
There are many proven benefits to microdosing psilocybin, and it is universal to all strains with slight subtleties. Ask us more about our microdose magic mushroom products.
---
Why buy shrooms in Winnipeg, Manitoba?
It might even be cheaper with so many options for Ottawa shrooms.
It used to be hard to find magic mushrooms Newfoundland, or buy magic mushrooms Fredericton, but now these East Coast provinces like Nova Scotia can enjoy shrooms for the same price.
Despite all of the factors affecting the prices of shrooms in Winnipeg, Canada, you should expect the following average prices when you buy magic mushrooms online:
· Cost Per Gram of shrooms: $7-$12
· Cost of an Eighth of Shrooms: $20-40
· Cost Per Ounce of shrooms: $200-$350
The cost of shrooms in Winnipeg, Canada, is determined by demand, supply, and legality. According to the law in Canada, you can legally and openly sell mushroom spore kits, whether on the Internet or in a shop.
The price of psilocybin products in Winnipeg, Canada, is hugely affected by its legality, especially in scientific research.
Consuming Magic Mushrooms in Winnipeg
Winnipeg is the largest city in Manitoba and the capital – Manitoba is also known as the Polar Bear Capital because they have so many polar bears. It's a great place to explore, with plenty to do to complement your magic mushroom journey. The Assiniboia Horse Racing Track is sometimes the most sought-after place for tourists to experience a unique horse race.
There are playgrounds and parks like Riding Mountain National Park and St. Vital Park, relaxing places to visit and looking at various types of birds.
The well-groomed walking paths and the large duck pond make it a calm place for kids to play around during the summer and for a perfect date. There are also some skating and toboggan slides for fun activities during the winter.
There are numerous annual arts festivals, including the Jazz Winnipeg Festival for music lovers, the Winnipeg Fringe Theatre Festival and Folklorama, the Winnipeg Folk Festival, and the Festival Du Voyageur. Another significant aspect of the city is the cultural scene: plenty of museums, the Winnipeg Art Gallery, historic sites and gardens to enjoy.
Here are some other great places to see when you consume shrooms that will enhance your shroom trip.
Winnipeg Folk Festival
Brandon Jazz Festival
Winnipeg Fringe Theatre Festival
Brandon Folk Music Festival
Wapusk National Park
The Northern Lights
Taking shrooms here is a fun way to see the city, whether you prefer a lively scene or something more chilled out.
Are Shrooms Legal in Manitoba?
Under the Controlled Drugs and Substances Act, psilocybin and psilocin (the two main psychoactive compounds found in shrooms) are illegal. Those caught in possession without a prescription or license can face six months in jail or a fine of up to $1000.
As previously mentioned, Magic Mush opened a store and sold illegal substances without special permits from Health Canada. Customers could even buy DMT for sale.
There are hopes that magic mushrooms will become legal for recreational or medicinal use, especially as studies look into how psilocybin can be used to treat anxiety and depression.
Psilocybin Mushrooms That Grow in Manitoba
Canada is home to several species of psilocybin mushrooms, but there is a lack of findings, specifically in Manitoba. However, some more common species, such as Psilocybe silvatica and Panaeolus subbalteatus, which are known to grow in the surrounding regions of Manitoba, may also be found within the province.
Psilocybe silvatica
These psychoactive mushrooms are commonly found growing on wood chips or debris, as well as conifer substratum. This magic mushroom grows in clusters and has a weak-moderate potency. The best time to look for them is from September to December, as they prefer cool, wet weather.
Panaeolus subbalteatus
Also known as "banded mottlegil" and "weed Panaeolu," this shroom grows on compost piles and well-fertilized lawns, as well as from dung and grassy areas. As it grows worldwide, Panaeolus subbalteatus is the most common type of magic mushroom. The best time of the year to hunt this type of mushroom is spring, summer, and fall[2].
Magic Mushroom Dispensary Vs. Foraging
To find Winnipeg's psilocybe mushrooms, it's good to start by checking the different habitats where they could be found.
Although it is possible to discover some magic mushroom species in Manitoba, buying them online through a dispensary is easiest. Some online dispensaries have express shipping on top of an extensive shrooms menu, saving you time and costs. In addition, you can buy magic mushrooms online at The Fun Guys website, where you can look at several shrooms and related products.
Picking shrooms naturally is a great experience, and sometimes, the hunt is as enjoyable as the trip, but it comes with the risk of accidentally ingesting a poisonous mushroom.
If you plan to hunt for shrooms naturally, compare them to a trusted guide before consuming them. Alternatively, save yourself the time and risk and order from a dispensary where you know the mushrooms will be safe.
Once you have your preferred choice of shrooms, get out and explore the many beautiful places in Manitoba.
References:
[2]
https://www.shroomery.org/12512/Psilocybe-silvatica
[3]
https://www.shroomery.org/12484/Panaeolus-cinctulus